Knitware is a product and software development company based in San Francisco, founded by Ben Ward.
We try to build interesting things, and are available for product consulting and development work.
Got a question, or interested in working together? Drop an email to hello@knitware.co.
Follow @knitwareco on Twitter.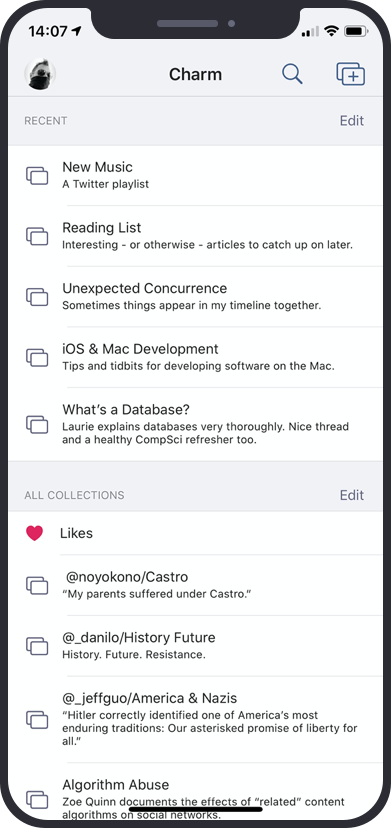 Charm
Charm is an app for collecting and organizing Tweets, on the go. It can be used for storytelling, reporting, curation and organization.
Charm is available in the App Store now, for iPhone and iPad. Learn more at collectcharm.app →